Duncan Driver
Lyme Regis Golf Club PGA Golf Professional

Greetings from Duncan Driver
Lyme Regis Golf Club - PGA Golf Professional


Just a reminder to all members that subscriptions will need to be paid in full on or by the 1st of august and you will recieve your subscription renewals in the post shortly.




Lyme Regis Club Day
You are still able to sign up for the very first Lyme Regis Club Day on Saturday 26th July at 1.30pm. the draw will be made on Wednesday the 16th July, so please signup before Wednesday!

Flamingo Pool Charity Day
There are still spaces available for the Flamingo pool charity day on Wednesday 23rd July so please feel free to enter a team while you still can! Contact me in the Pro Shop, or click here to get in touch.




The signup sheet has now gone up for Captains Day on Saturday 19th of July so please enter a team before its too late!




We have a Callaway demo day on Friday 18th July 10.00 . 14.00. Demo days are a great chance to try out the latest equipment with expert advice from the very top custom fitting professionals. They will be able to provide you with stats relating to how you are hitting the ball and provide advice on how to optimise your equipment to achieve not just added distance, but also accuracy.

There are only a few places left so click here to book a place or give me a call in the pro shop on 01297443822.

We also have a TaylorMade demo day on Tuesday 22 July 15.00 - 19.00. TaylorMade are constantly evolving golf equipment and provide some of the most technologically advanced golf gear out there. The SLDR mini is a club that you must try, offering the distance of a driver, but the versality of a 3 wood.

Places are limited so click here to book a place or call the pro shop on 01297443822.
Running low on balls? Here's your chance to stock your bag up for that golf holiday or society tour of yours with the UK's best-selling 2-piece golf ball – the Srixon AD333. Buy three dozen and we'll give you a dozen extra absolutely FREE.


NEW! In just a few weeks' time we'll have the brand new PING G30 line-up in store. We'll be happy to talk you though the new range, which includes woods and irons. So, pop into the shop soon and ask us about PING's latest product; we'll be happy to help.


The true value of the modern golf ball: Feel
Worried about the state of your game? Let us help
Opening the face of your wedge adds loft, so is a great option when you need quick height. But take your grip after you've opened the face, not before… and use a wedge like Callaway's Mack Daddy 2 Tour Grind. The sole shape lets you open the face while keeping the leading edge tight to the turf.
FIXTURES
Make a note of these dates in your diary

RESULTS
Who has been amongst the prizes this week?

LESSONS
Book a time and let us help your golf game

TIPS
Instruction to help you enjoy better golf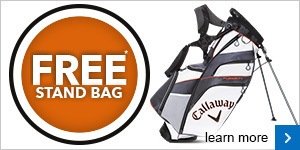 Contact us
Lyme Regis Golf Club
Lyme Regis

Dorset, DT7 3HQ

Tel: 01297 443822
Fax: 01297 443822
Join Our Mailing List
Please click here if you want to stop receiving emails from

Duncan Driver